Your freehold holiday home and site in the 'La Cigale' in the Landes
EXCELLENT SERVICES AT AN UNBEATABLE PRICE FOR THE LOCAL AREA
The 'La Cigale' Holiday Resort and Village is located a stone's throw from the finest beaches and seaside resorts of the south of the département of Les Landes: Hossegor, Capbreton, Seignosse and Vieux Boucau. Tucked away on the edge of the pinewoods of the Landes in an unspoilt natural setting, there are numerous lakes close by.
The 'la Cigale' Holiday Resort and Village comprises 96 spacious tree-planted plots.
The plots vary in size from 265 to 509 m². This represents an amazing amount of space for an investment that's similar to what you would pay for a luxury mobile-home on a plot or even a semi-detached house.
A TOP-OF-THE-RANGE, 100% FRENCH-BUILT HOLIDAY HOME
As the outright owner of your freehold plot (through a notarized agreement), you can choose between two different models and several sizes of holiday home: a useable floor-space of between 40 and 63 m², 2 or 3 bedrooms, an additional bathroom or a pantry, a 15 m² wooden covered terrace and a storeroom; All this is covered by a five year or ten year building warranty.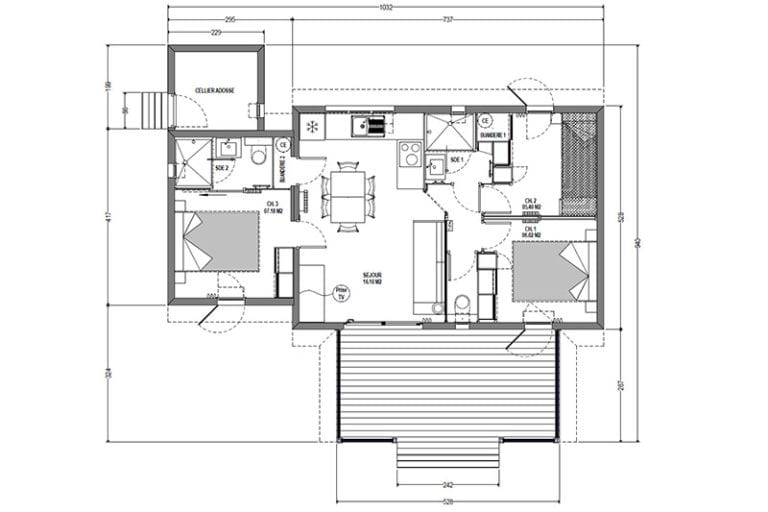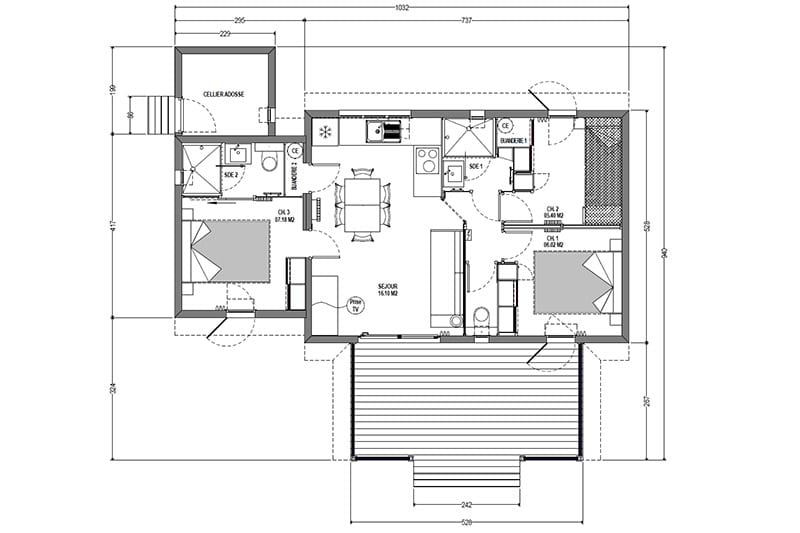 LES SERVICES ET INSTALLATIONS DU DOMAINE RÉSIDENTIEL DE LOISIRS « LA CIGALE »
This residential development is open and benefits from on-site security staff all year round. Set in gorgeous, unspoilt countryside, it offers access to the following services and amenities:
By car: exit 11 on the A63 motorway is a 15 minute drive away - Biarritz 61km – Dax 30km Bordeaux 150 km – Toulouse 310km
By train: Paris-Dax: 3 hours 30 minutes
By airplane: Biarritz, Bordeaux