LES MARINES D'ARZAL – BRITTANY
Your freehold holiday home and site in the 'Les Marines d'Arzal' in the south Breton Coast
YOUR HOLIDAY HOME ON THE BRETON COAST
Located very near to the Gulf of Morbihan, between Quiberon and Saint-Nazaire, this Holiday Resort and Village will delight anyone who loves the seaside and the natural world in general! Make the most of the stunning rural location on Brittany's far south coast where the Vilaine river estuary fills with saltwater and 'the sea and the land come together'.
A SPACIOUS SECOND HOME AT A PRICE THAT'S RIGHT
Dans ce décor naturel calme et verdoyant, dans le Morbihan, en Bretagne, avec accès direct au port de plaisance d'Arzal-Camoël, quelques privilégiés sont devenus propriétaires d'une résidence de vacances avec jardin pour un prix bien plus attractif que celui d'un mobile-home.
The 'Les Marines D'ARZAL' Holiday Resort and Village is open all year round and comprises 23 freehold plots ranging in size from 269 to 471 m².
Les cottages sont livrés entièrement meublés et équipés prêts à vivre : la clé de vos envies !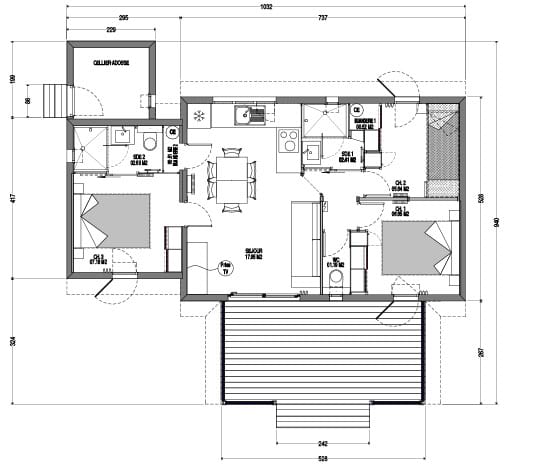 By car: N165 – Vannes 42km – La Baule 36km – Nantes 74km – Angers 154km – Tours 281km.
Local airports: Nantes 77km